Letter from Dr. Cindy Trimm
"The numerous encounters I've had have influenced me to believe we could—and therefore must—shape a world where each person has access to the resources needed to shape their lives."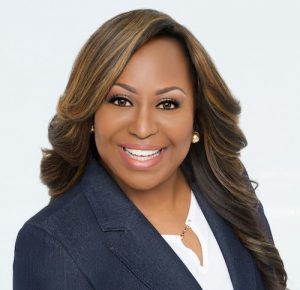 As I write this letter I am vividly reminded of the obstacles facing humanity, as well as the incredible, collective power we have to bring about extensive change for people around the world.
Over the years, my work and travels have taught me about the exceptional resilience of people for whom preventative healthcare is inaccessible and poverty is a stark reality.
In particular, I have discovered that choices for girls and women are limited due to poor education, economic discrimination, and even threats of violence. Preventable sickness of a family member or loss of a husband can destroy a family's ability to earn an income leading to cycles of debt, poverty, and violence that further limit their scope of opportunity.
My work and travels have also shown me that it doesn't have to be this way.
To confront these critical issues, I established the Trimm International Foundation in 2012. It has been a rewarding process to invest in these vulnerable communities by building a person's natural capacity to solve problems and create solutions where governments have failed to do so.
We aim to advance the United Nations Sustainable Development Goals in recognition that all human beings have the right to live in peace and prosperity with optimum health.
As I reflect on my life as an ambitious, inquisitive young woman who grew up in poverty, I realize how much our lives and stories are truly interwoven with the stories of others. I left a promising career in banking and politics to pursue a life focused on a more rewarding and vital vision—one where each person has access to the resources needed to shape their lives.
These experiences have given me an incredible education about the human capacity to conquer enormous obstacles.
It's easy to focus on a world of invincible challenges. Instead, Trimm Global Charities chooses to concentrate on the opportunity to leave a legacy of cultural transformations that will be felt for generations to come.
With your help, we are indeed making sustainable, positive change a reality.
Sincerely,
Dr. Cindy Trimm,
Founder, Trimm Global Charities